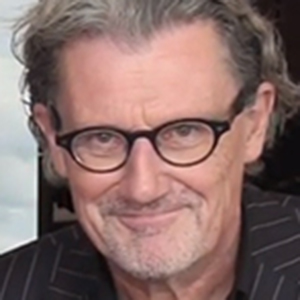 Michael O'Rourke
---
Scotia Vision, formed in 2009, is an Ophthalmic consulting business specializing in drug, drug delivery, and medical devices for both established and start up companies in the USA and Europe.
Scotia Vision has worked with some of the industry's most innovative companies and products, including multiple drug delivery technologies, topical drugs, the world's first "bionic eye" surgical prosthesis, femtosecond cataract, breakthrough pediatric visual diagnostics, nutraceuticals, a unique ocular research center, and more, both in the USA and Europe. Our role has included Scientific Advisory Board membership and developing both business and financial plans, including capital raising for start up companies.
Prior to establishing Scotia Vision Consultants, Michael was General Manager for Bausch + Lomb U.S. Pharmaceuticals division in Tampa FL with full P&L and operating responsibility, transforming the business to record levels of growth and managing 150 employees. Previously he pioneered new Bausch + Lomb global strategy divisions including Pharmaceutical, Drug Delivery, Surgical & OTC nutritional based in California and Rochester NY.
His unique drug delivery experience includes launching the world's first intra ocular drug delivery technology in Europe, Vitrasert®, and the world's second, Retisert®, in the USA. Michael was the first European Marketing Director for Chiron Vision Europe. His responsibilities included the European integration of 5 new companies and the management of the Surgical (Anterior, Posterior, Refractive) and Pharmaceutical (drug delivery) business portfolios.
Additional experience includes Alza International (drug delivery) setting up their European division, Pfizer Hospital Products (Howmedica, Orthopedics) covering Europe and Asia and 3M Pharmaceuticals in the UK.
Michael has managed 28 brands, led 13 product launches, structured/negotiated 12 strategic business deals and has been a team member in 18 device/drug approvals. Michael has both presented and published widely within ophthalmology at congresses and within respected journals. He is Chairman of The Foundation Board for The Lions Eye Institute. He is also a guest speaker on strategic planning at the University of Tampa and was part time marketing lecturer at Trent University in Nottingham, UK.
He is a native of Scotland and has lived and worked in Europe, USA and Asia. In 2010 he became a member of the GlobalScot Business network; assisting Scottish based Life Science companies plan for USA market entry.
He currently resides in Tampa, FL.